ISCAN MACHINERY CO., LTD.
Dear Friends and Customers; WELCOME…
Packaging & Printing Industry is rapidly growing in Turkey  as well as Self-Manufacturer Companies.
ISCAN is certainly one of the head companies on this industry.
Iscan Machinery has been operating in the Packaging&Printing Industry since 1982. It's a fact that we have a significant effect on the market as a Printer, Packer, Manufacturer, Dealer, Second Hand and New Machine Importer.
Seeing many of our machines are still working on the many printing houses is a big source of pride to us.
In changing global world situation, printing industry has also affected with a great deal and it changes shell dynamically. Therefore, the industry is experiencing its large displacement. The center of gravity on the market has shifted. ISCAN which has been following closely all these developments for years, has taken precautions to exist in this sector in the future.
We are pleased to give the good news that we'll participate to the Drupa exhibitions in new eras with the same enthusiasm like we did before.
Our company does export to many countries with our Self-Produced Machines and Second Hand Machines. To sell the out of service machines to the foreign markets, our company has been initiated and will continue to do so.
While in the past we're only worried about manufacturing economical products, today we're trying to maintain our portfolio of good quality&economic products without comprimising against the rising costs. We seek to the highest quality in both metalworking amchines and outsourcing processes. We equip our machines with the best electrical and electronical materials. Having our own satisfaction based on the customer satisfaction is our foremost principle.
We are aware of our position and situation on the market. With this consciousness, we're planning to stay in defense. East & West Europe, Africa and the Middle East are our main markets. But why not all over the world?
Today, when you're reading this article; smile and approach in good faith to us. We desire you to say; there are some countries as the name of quality in the machinery industry in Turkey.
Turn your smiling face to us within good intentions, without emracing the foreign capital brands.
If you want to have an economic, high-quality, friendly service and if you need to call us, we're here. You're always welcomed.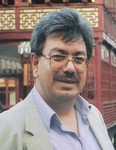 TURAN İŞCAN
Co-founder
After the graduation from the Management Faculty of Marmara University, he completed Master's Degree of the Faculty of Social Policy. He has gained experience by working in many sectors as general manager and for over 30 years he is directing his own company which runs in the printing&packaging industry.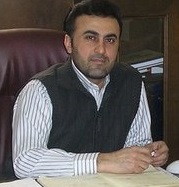 ADEM DEMİRCİ
General Manager
He has operated in the every step of the company since 2002 and completed his missions successfully in the Production, Printing, Packaging, Delivery, Maintenance processes. He is currently responsible manager of the whole coordination of the company.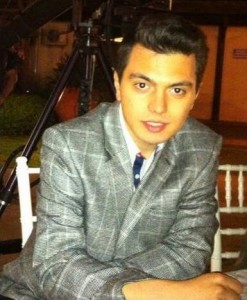 MUSTAFA İŞCAN
Production Manager
He is graduated from the Mechanical Engineering faculty of Işık University. He is responsible for the Product Development department of the company.

AYŞEGÜL İŞCAN
Foreign Trade Manager
She is Chemical Engineer graduated from Istanbul Technical University. She is responsible for the Research&Development and Foreign Trade departments of the company.